Focus Missions give administrators the ability to make several actions with trip transactions. One of the most common actions is the transfering or assigning of funds. Because this is a heavily used feature, we decided to allow you to do these actions with unallocated trip funds! This functionaity to improve your efficiency and effectiveness. Starting December 1, 2019, donations made to the overall trip will be designated as unallocated funds, meaning they have not been assigned to any particular team member. These funds may be added to any participant's account manually by the trip's administrator or be used at the organization's discretion.
For step-by-step instructions, visit our support center article.
Old Funding Screen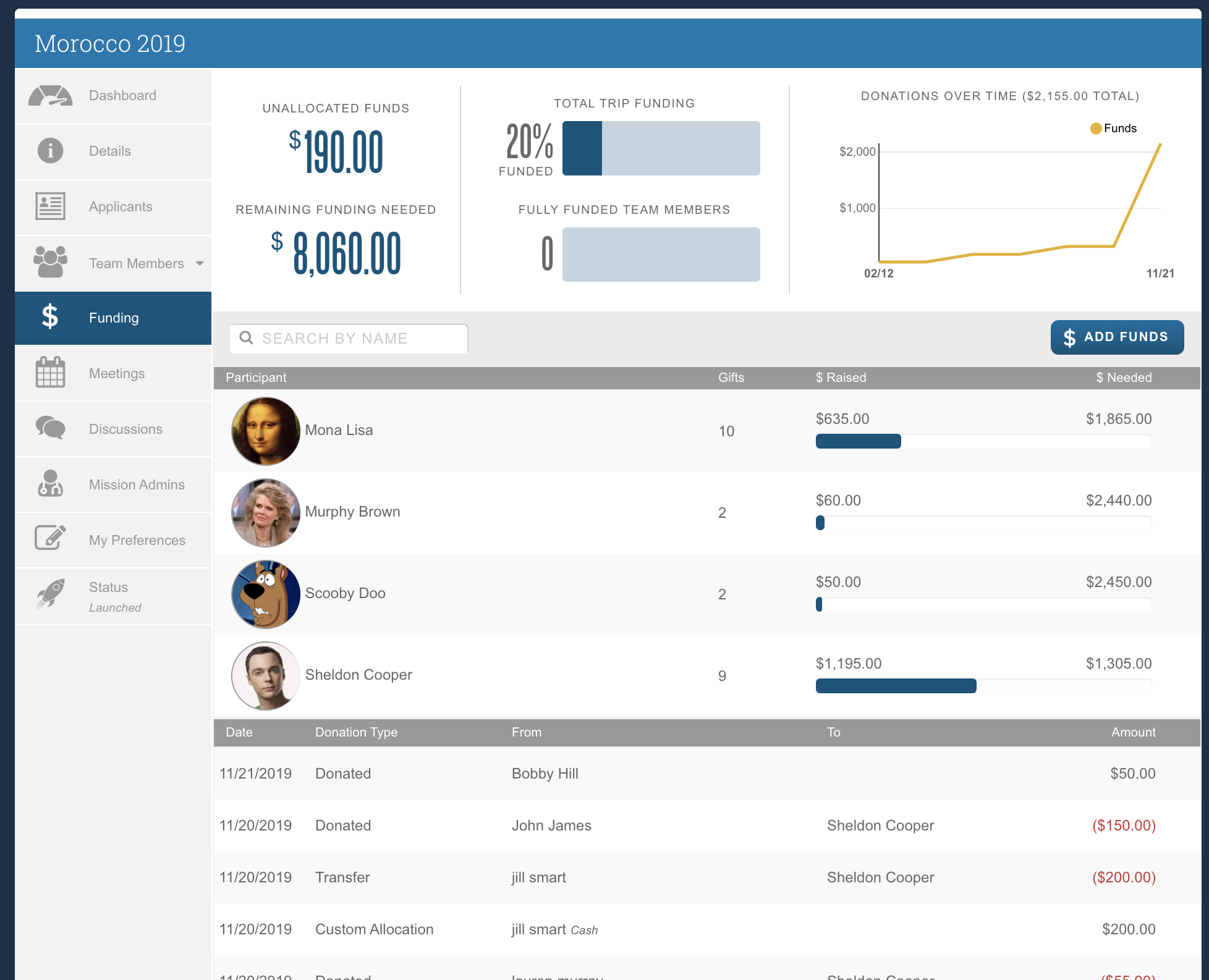 New Funding Screen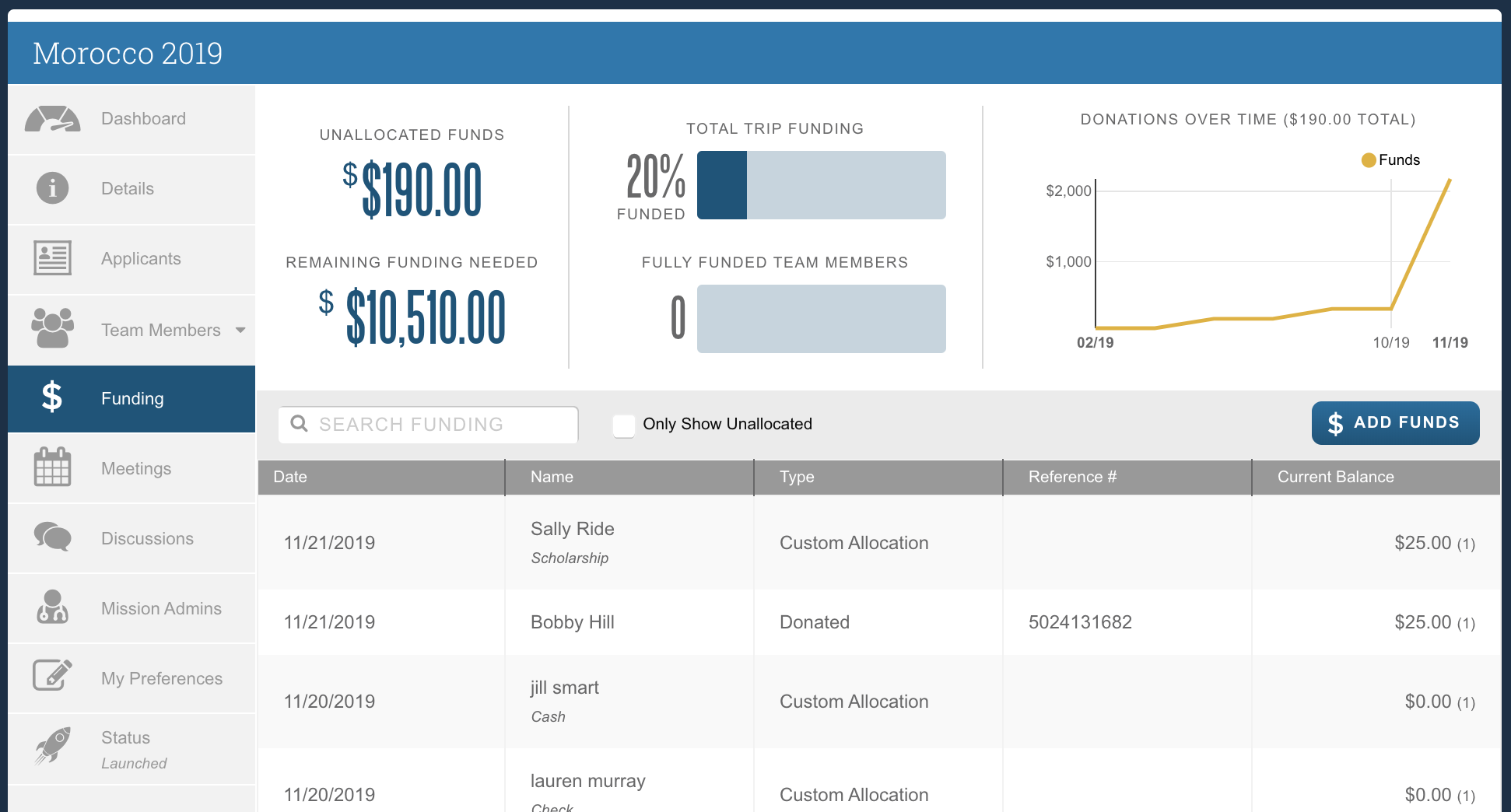 For information on the Unallocated Donation Process for donations made before December 1, 2019, please visit our support document titled "Allocating Unassigned Trip Funds to a Team Member's Account"